Schmiding Zoo near Wels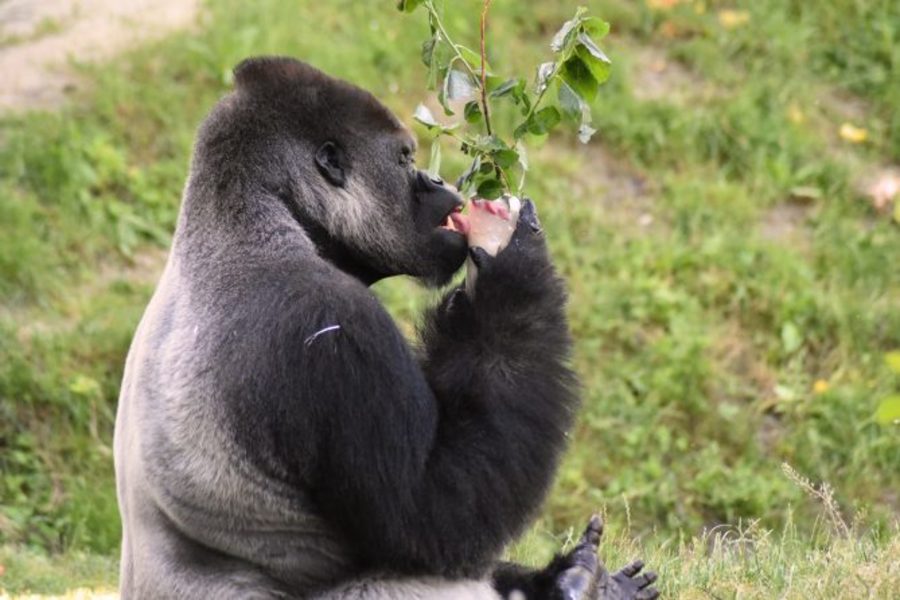 Schmiding Zoo: a highlight for animal lovers and families
Spend a day in animal company with your family in the Schmiding Zoo: just 10 minutes from Bad Schallerbach, you can visit one of the most beautiful zoos in Austria.
Don't forget your Vitalwelt guest card: with this, you can receive discounts on admission to the Schmiding Zoo.
The Schmiding Zoo was opened in 1982 and initially specialised in bird life.
In recent years, a zoo based on a modern concept, that of a habitat zoo, was created from the bird park: as such, different biotope facilities were created, which is home to mammals, reptiles and birds together - as is also the case in their natural habitat.
Admire Austria's only gorillas
One of the main attractions of the zoo is its gorillas – the only ones in Austria.
An entire gorilla family lives there in the protected environment of a giant enclosure. This was designed true to life based on entirely special habitats in the African rainforest – which is where the name Gorilla-Bai also comes from.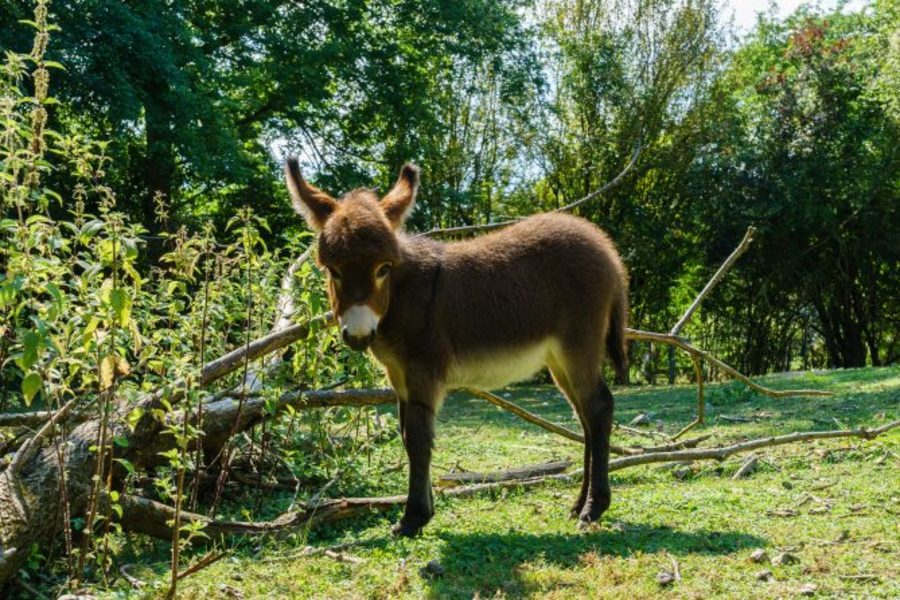 Experience animals from all over the world up close
As well as the gorillas, all kinds of animals from all over the world live in Schmiding Zoo. A walk-in birds of prey facility allows visitors, protected by a rock corridor, to admire the majestic birds up close.
Watch vultures, eagles and their relatives swooping as only birds of prey can.
On the other hand, the giraffes with their gentleness, which you can even experience face-to-face, will thrill you: after all, a visiting platform 5 metres high will bring you exactly level with the fine animals.
Other animals from the African Savanna also live in their neighbourhood in the Schmiding Zoo, such as rhinos, zebras, antelopes and different birds.
The tropics house in turn whisks you away to the world of the rainforest. Different bird species, comical monkeys, sloths and other exotic animals will find plenty of hiding places in the tightly guarded enclosures, but enjoy showing their faces.
In the lagoon, crocodiles and turtles can be admired.
A separate area of the zoo is dedicated to a journey through evolution: the Aquazoo is not only home to Austria's largest sea aquarium, but also life-size dinosaur models.
Admission, prices and opening hours
Schmiding Zoo and the Aquazoo can either be visited with a combi ticket or separately. Details and prices can be found on the zoo's website. With the guest card, you receive discounted entry!
Schmiding Zoo is open daily from 9:00 a.m. to 7:00 p.m., while the Aquazoo is open until 6:00 p.m.
Get to know fascinating animals up close and combine your visit to Schmiding Zoo with your holiday in Bad Schallerbach. Just a few minutes' walk from the Eurotherme and the Aquapulco, you will live entirely comfortably in the 4-star Parkhotel Bad Schallerbach. Find out more about the rooms – the warm team will be happy to accept your non-binding request!