Breakfast on wellness holidays in Bad Schallerbach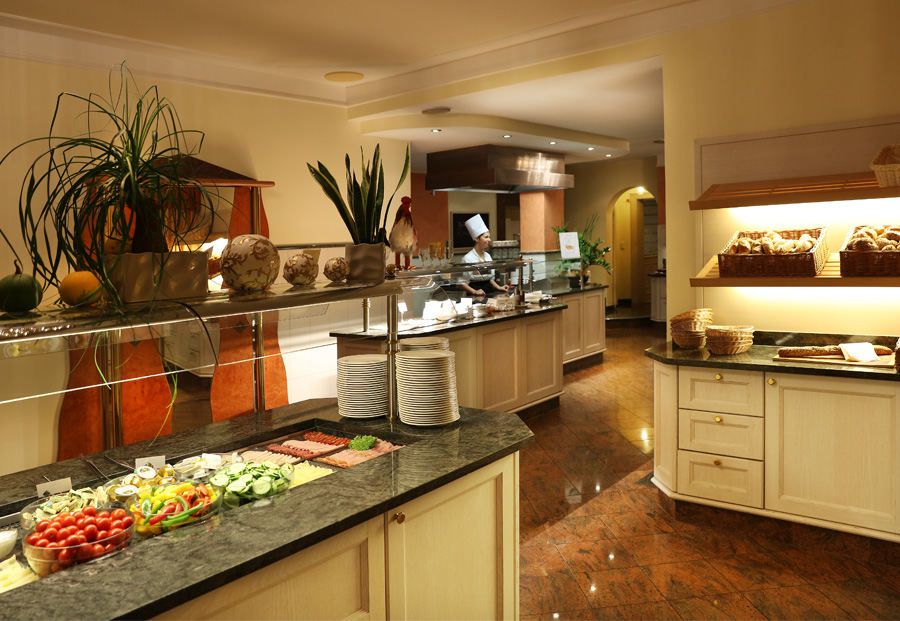 In the morning, an abundant breakfast buffet awaits you
Your morning in the Parkhotel Bad Schallerbach can only begin well: in the restaurant, the smell of fresh bread and coffee is in the air and the sun shines in through the expansive windows. At the buffet, the best dishes will give you an appetite for a truly relaxing holiday breakfast.
Our breakfast buffet is available to you daily from 6:30 a.m. to 10:00 a.m., and at the weekend until 10:30 a.m.
A breakfast buffet for true gourmets
Dig into the breakfast buffet: from sweet to savoury, you can find everything with this vast selection. Fine croissants, crunchy pastries with customary cold cuts or a homemade jam and a powerful sip of coffee; or look in the vitality corner, where fresh juices, fruits, teas and muesli await you.
Enjoy egg dishes as you like
Savoury breakfast lovers will love the "Egg Bar": in the open kitchen at the breakfast buffet, egg dishes are prepared for you before your eyes entirely as you want. Will it be a savoury omelette or a classic fried egg? Add a slice of black bread with fine butter – the morning will taste great.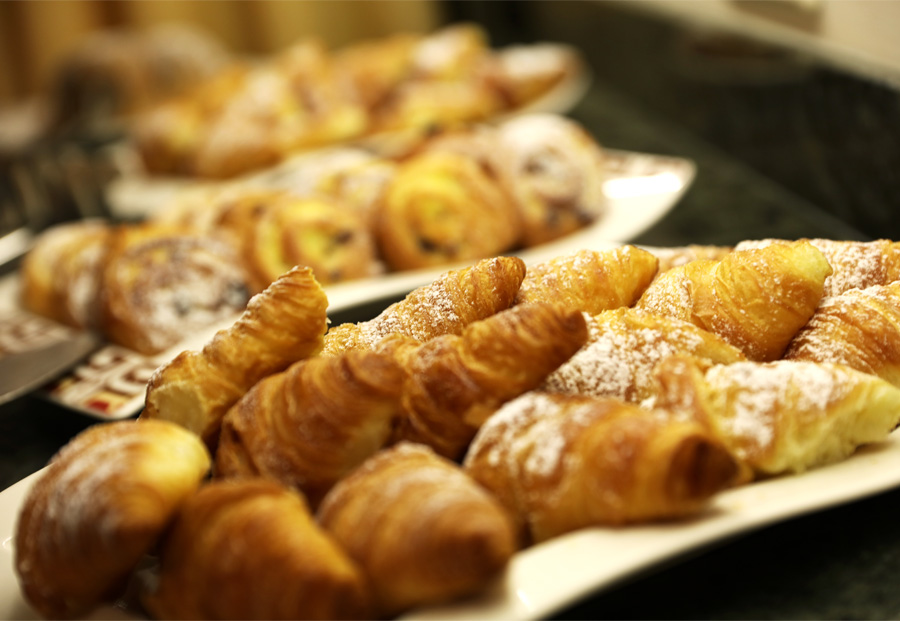 Enjoy products from Upper Austria at the Parkhotel Bad Schallerbach
Regionality is of great concern to us. Therefore, products from local producers from the region and the neighbouring towns are used wherever possible in our cuisine.
The fresh pastries and bread are baked in the bakeries of the surrounding towns for us, sausages and ham come from the Mühlviertel and we make our fruity jams ourselves in the hotel.
People don't call breakfast the most important meal of the day for nothing. On holiday, you can take time luxuriously to your enjoy your breakfast and reinforce yourself with the treats for your thermal or seminar day.
Once you have perfectly rested after a night in the double or single rooms of the Parkhotel Bad Schallerbach, breakfast is the first highlight of the day, which you can enjoy twice as much in the well-lit ambience with a view of the garden straight away.
To spend your holiday in the Upper Austrian thermal town of Bad Schallerbach in the family-run Parkhotel, just a few minutes' walk from the Eurotherme, send us a non-binding request!