Beauty – the height of your wellness holiday in Bad Schallerbach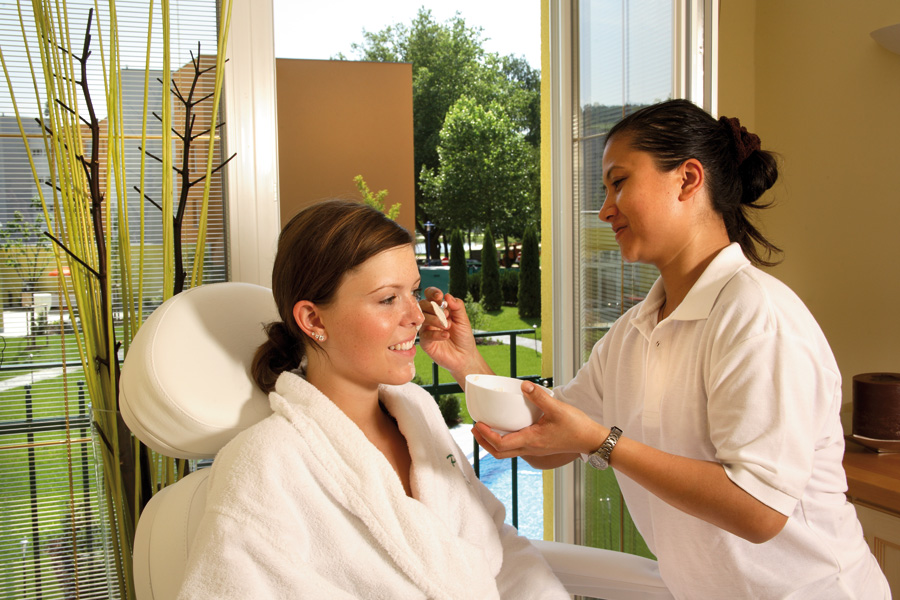 Beauty treatments for you and him
Consciously leave the everyday behind! In our fast-paced times, free spaces are becoming more and more important.
In Bad Schallerbach, there is one response to your wish for beauty care and indulgence: the CRYSTAL Beauty & Spa World at the Parkhotel Bad Schallerbach.
Applications from classic to exotic
A facial treatment that refreshes and cleanses your skin, a manicure or pedicure, losing yourself in the fragrant bathtub? Or straightening out your body, with a classic massage or with an exotic kind of massage, from Hawaiian massage rituals through Ayurveda to hot stone?
The broad programme in the beauty and spa area of the Parkhotel Bad Schallerbach is impressive! Be spoiled from head to toe...
Get an overview of the wide range of massages and treatments for yourself in our current wellness folder.
Reserve beauty treatments from home
To ensure your wishes are best fulfilled, we recommend booking your beauty appointments already in advance – by email to office@parkhotel-badschallerbach.at or by phone.
Relax in the sauna world, dive into the thermal water pool, enjoy the beautiful weather on a lounger in the cosy garden ... in the heart of the spa town of Bad Schallerbach in Upper Austria's Hausruckviertel, the Parkhotel offers you a peaceful setting away from the large thermal spa, for spending recuperative hours in its own wellness and spa area.
If you want to reserve your holiday here, send us your non-binding request!