Café restaurant in Bad Schallerbach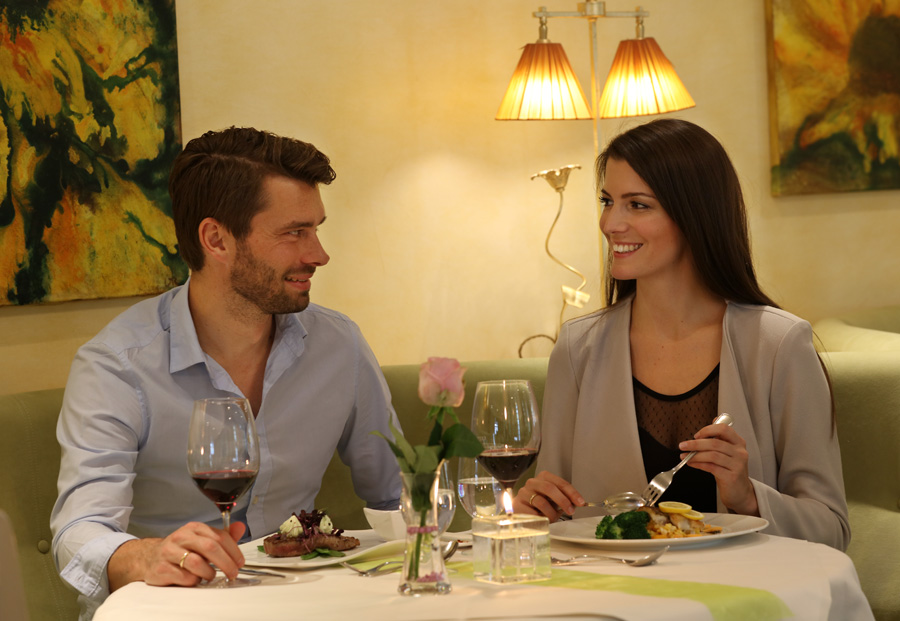 Coffeehouse with park view
Want to enjoy a good coffee in a pleasant atmosphere in Bad Schallerbach? Then our cosy day café right in the centre is perfect for you.
The café restaurant at the Parkhotel Bad Schallerbach is open daily from 8 a.m. to 11 p.m.
Enjoy your morning coffee or a sweet afternoon break here in the informal atmosphere of our café in the spa town of Bad Schallerbach.
The well-lit conservatory with view of the large garden is the perfect place to dedicate yourself to a cup of coffee and a typically Austrian dessert at a nice time of day, whatever the weather. In good weather, our guests also enjoy taking a seat on our shaded terrace.
Taste our homemade curd or apple strudel with cream or in summer, with a scoop of vanilla ice cream! The fine cakes and pies, above all the Austrian classics, are at least just as tempting.
Those who want to enjoy some food for thought with their coffee can help themselves to the day's newspapers as well as a selection of magazines.
Choose your favourite coffee from the coffee varieties – we serve delicious coffee from the Hornig brand.
For the tea fans among you, we offer a selection of herbal, fruit, black and green teas from the teapot.
Spend some cosy moments with us! We, the Stroissmüller family and our team, look forward to welcoming you to our coffeehouse in Bad Schallerbach.