Adventure Mountain Luisenhöhe: the excursion destination in the Hausruckwald in Upper Austria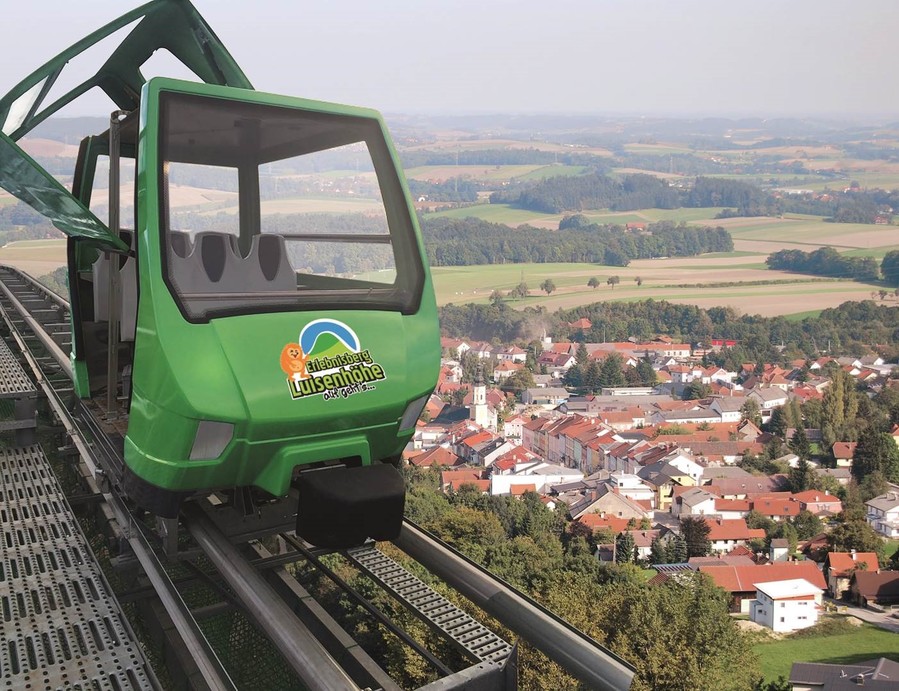 Family excursions to the outdoors as a change from the thermal spa
Are you looking for a change to wellness and want to experience something different on your thermal holiday? 30 kilometres from Bad Schallerbach, you will find the Luisenhöhe Adventure Mountain in Haag am Hausruck, where there are different outdoor experiences to explore. In this leisure facility, families, young-at-heart and active souls can spend entertaining hours in the countryside.
Once you've arrived in Haag am Hausruck, the adventure railway will bring you up to the leisure attractions. The train running on the rails is also completely accessible. On the Luisenhöhe, you can choose which destination you want to head for first: the 32-metre high viewing tower, the climbing park or the forest playground.
Discounts with the Vitalwelt guest card
With the guest card that you receive automatically as a guest in the Parkhotel Bad Schallerbach, you receive discounts on the prices of the mountain railway and summer toboggan run, as well as on admission to the climbing park!
Path of Senses
The valley and summit station are connected by a beautiful, 3.5km long hiking path, the Path of Senses. Balance, run barefoot over different surfaces, marvel at fine sounds: the 26 interactive stations are an exciting discovery tour for children and their parents.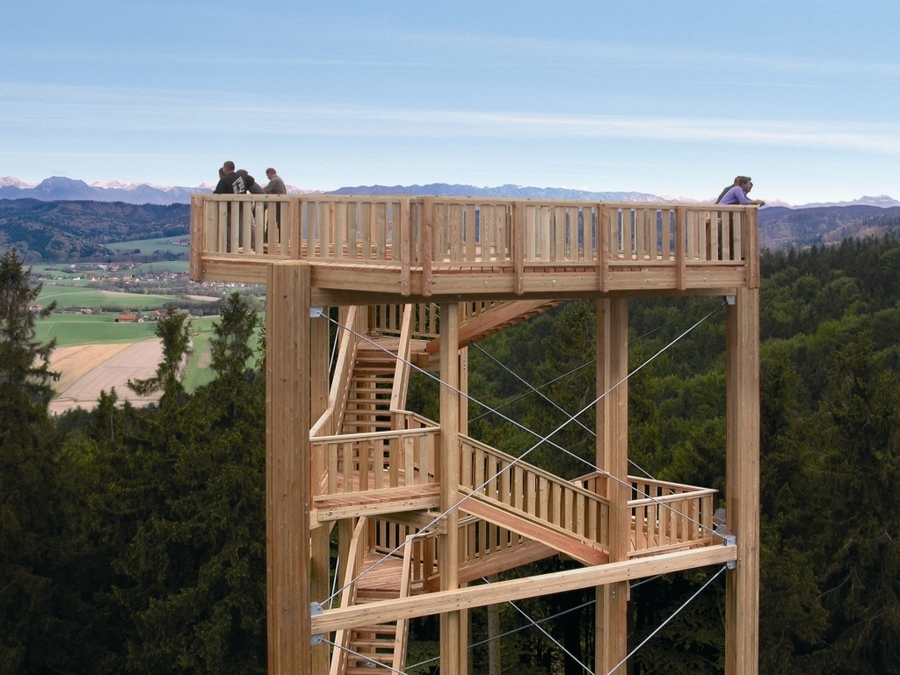 goruck climbing park
Climb around over the forest floor up to a height of 16 metres: in the climbing park you move directly between powerful trees and perfectly secured courses. It doesn't take anything more than bravery, skill and mobility to overcome the rope and bridge constructions. Children are allowed from 8 years and up and after overcoming the test course together with a trainer, everyone can climb as far and as high as they like.
Panorama viewing tower
To experience a wonderful view of the region to the first mountains of the Alps, you have to scale the steps of the large wooden tower in the middle of the forest. On clear days, the view from the 32-metre high platform reaches as far as the Dachstein, the Ötscher and the Untersberg.
Summer toboggan run
From the summit station, you can take the 750 metre long summer toboggan run into the valley. At an exciting tempo, you can take one- and two-seater toboggans through the forest and the meadows down the mountain.
The Luisenhöhe Adventure Mountain is a rewarding excursion destination in Upper Austria for the whole family and is easy to reach from Bad Schallerbach. Surprise your children with an excursion after a holiday in Aquapulco or add adventure to your holiday in the thermal spa in Bad Schallerbach! In Bad Schallerbach, with the Parkhotel, a cosy and informal hotel awaits you for your wellness holiday. Comfortable rooms, the separate wellness area and the award-winning restaurant speak for themselves. Look forward to a recuperative holiday in the thermal spa – the Parkhotel Bad Schallerbach will be happy to respond to your non-binding request at any time!